The Boca Raton Pen Women joined the ninth annual All People's Day Diversity Festival on Saturday, March 24, 2018 at Pompey Park in Delray Beach, FL to offer an interactive drawing and writing activity for children and adults.
This once-a-year free festival brings together the many diverse cultures in our community to showcase their music, dance, art, costumes and food. There was ongoing entertainment by community groups, including Irish dance, Le Nubian and Afro-Haitian dance, Japanese drumming, Chinese Performing Arts, the Positively African Band and many other performers who demonstrated their cultures.
Sheila Firestone, Elisa Eisenman, Marlene Klotz, Elaine Hutt and Elaine Bossik, from the Boca Raton Branch of Pen Women, hosted a booth that invited children and adults to create cards for friends by drawing self-portraits and writing personal messages. Other booths throughout the hall featured mural and face painting, puppet making and a puppet theater, origami, games and other    free activities. A variety of ethnic foods were on display and available for free tastings.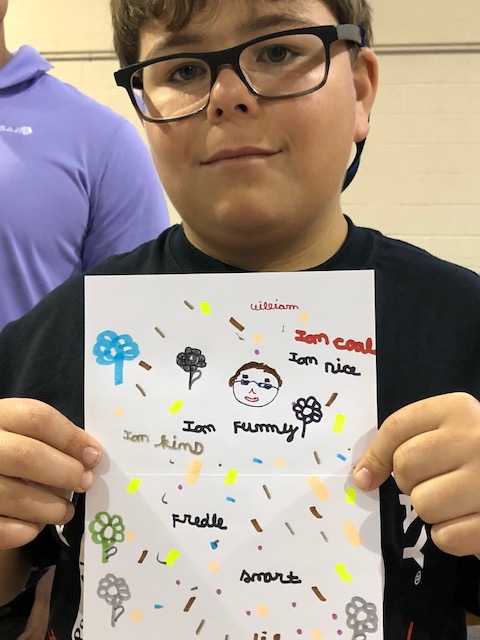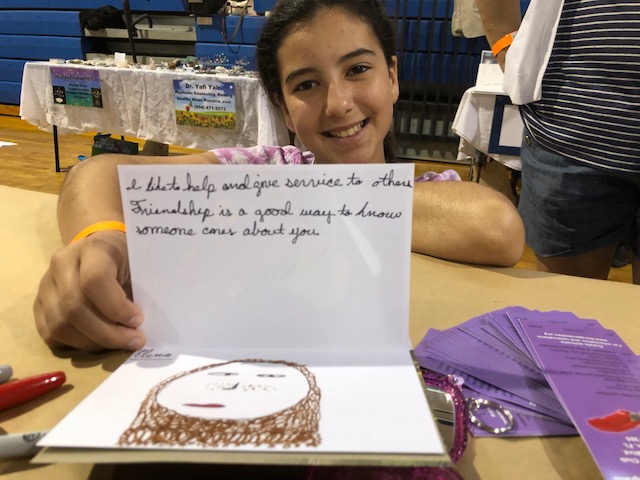 Creating friendship cards
This outstanding festival, connecting people through the arts, has proven to be an entertaining and successful way for children and adults to appreciate cultural diversity.