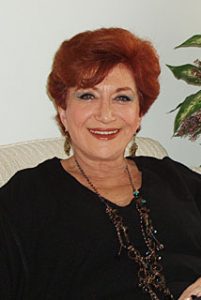 Barbara Bixon, writing under the name A. R. Alan, has published thirteen books. She won awards for her short stories, and has sold comedic material to Joan Rivers. Her novels range from the hilarious in: "Do I Flaunt My Fat, Or Jump Off A Bridge", and "Confessions Of A Slut", to captivating mysteries like "Fireflies" and"The Index Killer".
Besides writing, she is proud that she's helped save thousands of acres of forests in the N.Y. and N.J. Ramapo Mountains. Barbara gives book talks and writing workshops for Florida communities, charitable organizations, and libraries.
Barbara Bixon
Letters
Email: bbcarter2@aol.com
Web site: www.aralanbooks.com
---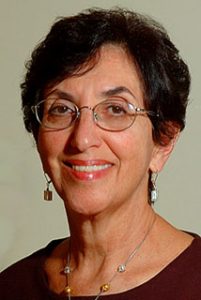 Elaine Bossik is a novelist and screenwriter. Her debut novel, The Last Victim, is a literary romance about a family dominated by a mother obsessed with hoarding money. Elaine's novel is available on her website, Amazon, and B&N.
As a staff writer for Scriptologist.com, Elaine writes articles for aspiring screenwriters. After receiving BA and MS degrees from Brooklyn College in NY, Elaine pursued multiple careers – teacher, advertising copywriter, magazine editor, and medical writer.
Contact Elaine for books talks, book clubs, and writing workshops.
Elaine Bossik
Letters
Email: elainebossik@yahoo.com
Web site: www.elainebossik.com
---
Helen Brower
Letters
Helen Brower, author of "Rehab is Murder," is a native New Yorker who has lived in South Florida for the past 18 years. She was a freelance writer, contributing articles and commentary to major travel and lifestyle publications. Helen also wrote numerous travel guidebooks. In addition to traveling the globe, Helen lived in several European capitals, including Amsterdam and Rome. She's a certified culture vulture, and is especially passionate about theater, the visual arts and classic Hollywood movies. Her Ebook is available from Amazon.
Email: hebrower@bellsouth.net
---
Bea Doone-Merena is an accomplished artist who has mastered the art of classical realism. Her award-winning oil paintings are reminiscent of Renaissance masters. Bea's portraits and figure paintings have been exhibited in numerous Florida galleries and museums, including the Armory Art Center, the Palm Beach Cultural Council, Schmidt Gallery at Lynn University, the Boca Raton Museum Artist Guild, and other venues. Bea's creativity also extends to clothing design. She continues to study the techniques of the old masters and create outstanding paintings.
Beatrice Doone-Merena
Art
Email: lulusteven@comcast.net
______________________________________________________________________________________________
Maria Choron is an artist and the author of One Magical Night, a children's book. She grew up in Brooklyn and Queens, New York, and was a student at both city colleges. She earned a B.A. in Communications from Florida Atlantic University. She later attended art classes at the Boca Raton Museum of Art School.
Maria is past President of the Boca Raton Friends of the Library. She received the Volunteer of the Year Award from the City of Boca Raton for her years of volunteer work in local venues, including the Boca Raton Museum of Art.
Maria Choron
                                                             Patron
Email: mchoron@yahoo.com
____________________________________________________________________________________________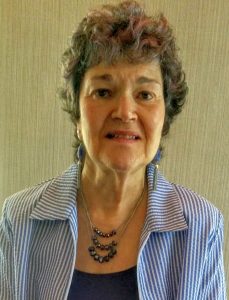 Elisa Eisenman is a retired educator and registered art therapist. She earned an MPS degree in Art Therapy and Creativity Development from Pratt Institute. She helped found the New York Art Therapy Association and is a member of the Florida Art Therapy Association. She was a pioneer in bringing art therapy into the public school system in New York and Jersey City. Sculpture and the visual arts were her first means of creative expression. Since 2005, Elisa has pursued volunteerism, Judaic studies, storytelling and choral singing in Florida. Finding a balance in life, is her greatest creative challenge!
Elisa Eisenman
Patron
Email: elisa41344@yahoo.com
---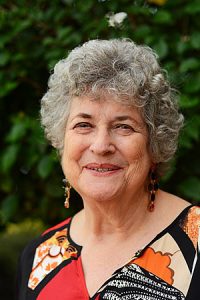 Sheila Firestone is a composer, holds a M.S. Ed degree, is the Music Chair of the Boca Raton NLAPW since 2003, and Branch President since 2014.
As a Delian Society member, her orchestral works were performed in Seattle WA, France, England, and Japan. Sheila's "Trio and Dance" was performed in Washington DC. Her choral work, "Abraham Lincoln," was published in the NLAPW, "Happy Birthday, Mr. Lincoln Commemorative Collage."
In 2016 she won 2nd Place in the National Vinnie Ream Music Competition. Sheila was Patroness President of the University of Miami Music Fraternity (1996-2005), which dedicated annual concerts to her works. She founded "Songs for a New Day", publishing whole-language songs and activities.
Sheila Firestone
Music
Email: sheilasong@mac.com
Web site: www.sheilafirestone.com
---
Alexandra Goodwin is a business owner, novelist and poet. She was born in Buenos Aires, Argentina and moved to the U.S. in the 1970s.
Alexandra's first novel, Exchange at the Border, published in 2015, was a finalist at the Colorado Independent Publishers Association EVVY Awards. Her book, Whispers of the Soul, is an illustrated book of poems. Her poem, For Eyal, Naphtali, and Gil-Ad, was a finalist at the Anna Rosenberg Annual Poetry Contest.
Alexandra writes in both English and Spanish, and is currently at work on a short story collection in Spanish and two poetry books in English and Spanish.
Alexandra Goodwin 
Letters
Email: alewrites@yahoo.com
Web site: www.alexandragoodwin.com/
____________________________________________________________________________________________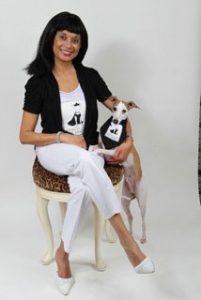 Jo Jo Harder has worn many different hats, as a model, flight attendant, fashion designer, stylist, free-lance writer, author and producer. Her fashion designs which sold in fine stores such as Nordstrom and Lord & Taylor are housed at the Goldstein Museum of Fashion, in Minnesota. Jo Jo's book, "Diva Dogs: A Style Guide to Living the Fabulous Life", inspired America's Top Dog Model ® Contest. America's Top Dog Model ® Golden Paw Awards, which she wrote and produced, aired on WPTV and The Esquire Network in 2014. Jo Jo makes special appearances and is available for book talks and coaching.
Jo Jo Harder
Art, Letters
Email: jojostylmaker@aol.com
Web site: www.americastopdogmodel.com
---
Dayle Herstik has been writing since her teens. Her collection of poems, When We Were Perfect, reflects her thoughts and feelings which evolved over the years. Her collection of flash fiction, "Life Happens", is based on her true life experiences. She is presently working on her next publication based on her philosophy of life as it relates to nature. It can be said that she was influenced by her mother, Ruth Grande Halle, who was a member of the Boca Raton Branch of Pen Women.
Dayle Herstik
Letters
Email: Dayle227@aol.com
---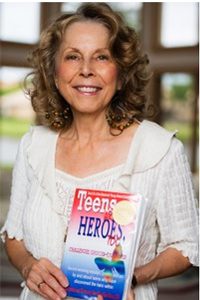 Vera Ripp Hirschhorn authored the America's Young Heroes series of books, including Teens Are Heroes Too! Challenges, Choices & Character about youngsters who triumphed over adversities. Excerpts are published in Teaching Art Integration in the Schools. She originated America's Young Heroes Educational Outreach programs for Florida schools to prevent bullying and promote respect through the arts.
Vera's poetry and essays are published in the NLAPW anthologies. Her poetic memoir is entitled, I'm Somebody & So Are You. She received awards from the Boca Raton Branch of the NLAPW, Poets of the Palm Beaches, and Palm Beach County Art in Public Places. She is honored in the 112th U. S. Congressional Record.
Vera offers workshops for educators.
Vera Ripp Hirschhorn, M.S.
Letters
Email: Vera@creatingcurriculum.com
______________________________________________________________________________________________
Marlene Klotz's writing career began in 1976 with the publication of her first poem in 'The American Journal of Nursing'. Her next poem, 'A Mountain of Shoes', was accepted by the United States Holocaust Memorial Museum in Washington, D.C. to be included in their permanent archives.
Marlene is a poet, playwright, freelance writer and the author of six books. Her two books of illustrated nursery rhymes, "Alphabet Zoo" and "Animal Quackers" provide early readers with a fun-filled learning experience. She is currently working on a children's book titled: "Another Baby to Love." Contact Marlene for speaking engagements & book orders.
Marlene Klotz
Letters
Email: marleneklotz@yahoo.com
______________________________________________________________________________________________
Janet S. Kleinman, a former teacher and commercial writer, is also the child of immigrants. Her latest novel, "Good-Bye Russia, Hello America", is a saga of the Sidowitz family, who arrive in America in 1923. Life is good, but Mama bemoans the son left behind. WWII changes everything as Jack enters the army and is shipped to Europe. Her first novel, "Flirting With Disaster, When Love And Nature Collide", a romance in earthquake ravaged Haiti, earned her a Lifetime Achievement Award from Brooklyn College, from which she was a cum laude graduate. Janet welcomes guest appearances and radio/TV interviews.
Janet S. Kleinman
Letters
Email: kleiwrite@bellsouth.net
____________________________________________________________________________________________
Penelope Love, MA, is the publisher of Citrine Publishing. A professional editor since 1997, she was the Editor of Counselor Magazine and has edited for Barnes & Noble, HCI of Chicken Soup for the Soul and dozens of authors published traditionally and independently. She has worked in all areas of publishing, including editing, proofreading, layout, cover design, ebook conversion, website management, marketing and sales as a publishing director.
Penelope was recognized as Outstanding Master's Graduate by the University of Florida College of Journalism and Communications and is a Phi Beta Kappa graduate of Stetson University. She resides with her family in Fort Lauderdale, where she is completing her own memoir.
Penelope Love
Art
Email: Publisher@CitrinePublishing.com
Web site: www.CitrinePublishing.com.
___________________________________________________________________________________________
Robert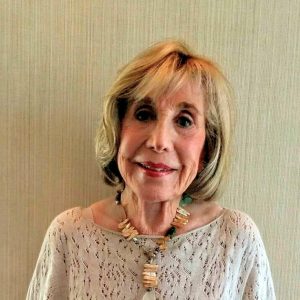 a Melman's love of painting began when she was a child and was enrolled in art classes at the Philadelphia Museum of Art. Her total immersion into the world of color and creation brought her joy and still does. Roberta studied at Moore College of Art and the Pennsylvania Academy of Fine Art, where she was also a docent.
Roberta designed and hand painted clothing for boutiques, and fabrics for designers. Her oil on canvas paintings are subjective and impressionistic. She paints figures, landscapes, florals, and subjects that make her feel, "I must paint this."
Roberta Melman
Art
Email: rjmelman9@gmail.com
_______________________________________________________________________________________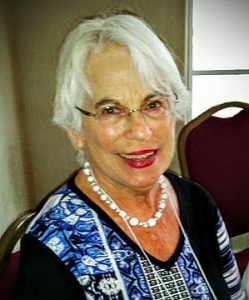 Louise Mirkin, an English major who didn't want to teach, happily became a professional editor. Her 35-year career included full-time positions with editorial publishing companies and health care organizations, primarily in Chicago. She has lived in Boca Raton since 2000, and she volunteers as a group facilitator for the Faulk Center for Counseling. As a Pen member, Louise helps with events and on committees. She served as editor of the Boca Pen Women 2016-18 Yearbook.
Louise Mirkin
Patron
Email: louisemirkin@gmail.com
______________________________________________________________________________________________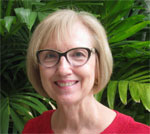 Linda A. Mohr is an author, entrepreneur, and educator. She wrote the memoir, " Tatianna—Tales and Teachings of My Feline Friend," honored with six awards, including Merial Human-Animal Bond. Her poetry and essays have received Cat Writers' Muse Medallion awards and state Pen Women awards. Her essays have appeared in five anthologies, including "Thin Threads—Women and Friendship" and "The Light Between Us." She studied under Presidential Inaugural Poet Richard Blanco at Omega Institute. Her poetry can be found in "la Joie," as well as in anthologies such as "The Light Within." She blogs at Catnip Connection. Visit author page at http://amzn.to/1I10vQi
                                        Linda Mohr  
                                         Letters
Email: lindamohr7@bellsouth.net
---
Mimi Paris was an advertising copywriter, editorial secretary for Newsday, and interior designer. She published two, can't-put-down, thriller novels:  "Anna's Two Wars", optioned by Wait A Minute Productions, a NYC film company, and "One Man's Revenge".  Her third, "No Choice But Murder",  is a novel in progress.  Mimi's human interest stories, travel stories and interior design column appeared in NY newspapers and magazines. Mimi traveled the world and now is writing award-winning poetry and picking up her brush for her second passion as a watercolorist.
Mimi Paris
Letters
Email: mparis333@gmail.com
---
My memoir, "Riding Solo My Journey Through Love And Madness", chronicles a journey through love and lust, disillusionment and deceit, and ultimately survival. My novel "Villa Paraiso", (available 2017) reveals the secrets and lies hidden inside a gated, 55+ resort lifestyle community on Florida's Gold Coast. "Villa Paraiso" is definitely not your garden variety revelation. When I'm not busy writing, I offer entertaining and informative programs to clubs and organizations. I hold a Bachelor's Degree in Psychology and a Master's Degree in Special Education.
Lee Ravine
Letters
E-mail:profLBR@aol.com
Website: www.leeravine.com
---
Joni Sack is the author of, "Take My Word For It, Poetry To Make You Smile", a collection of poetry for youngsters, teenagers, and adults.
Joni was an on-staff artist and needlepoint designer before moving to Florida. She holds art and letters memberships in the Boca Raton Branch of the National League of American Pen Women and was art co-chair for two years.
Her paintings have been exhibited in the Armory Art Center, Sugar Sand Park, and Patch Reef Park, to name a few venues. Joni is an editor, author, and both an award-winning painter and poet.
Joni Sack
Art, Letters
Email: heresjoni@bellsouth.net
______________________________________________________________________________________________
Etta Schaeffer is a graduate of C. W. Post College in Long Island, NY and holds BA and Masters Degrees.
After teaching in the Criminal Justice Department at C. W. Post College, Etta was Director of the Community School Program for the Town of Huntington, N. Y. Youth Bureau for ten years. She started writing poetry in 2003, after taking a class with Billy Collins, former Poet Laureate of the United States.
Etta has had numerous essays and articles published and is the recipient of poetry prizes.
Etta Schaeffer
Letters
Email: Etta RSJ@aol.com
_____________________________________________________________________________________________
Judith Rosenberg is an artist and writer. Her published writings on historical fashion and jewelry inspired her paintings of women. Her art has been exhibited at numerous galleries in Florida, including the Palm Beach Photographic Center, the Orlando Museum of Art, the Nathan D. Rosen Museum of Art, the Boca Raton Art Guild Gallery, the Armory Art Center, the JCC Art Gallery, and the Lighthouse Art Gallery.  Judith co-founded Judith Jack, Inc., an international jewelry design company.
Judith and her husband established the Alpert Jewish Family & Children's Service Fund, in memory of their son, David, to help sick children. Their hope is that children of all denominations will benefit from their efforts.
Judith Rosenberg
Art
Email: juja56@aol.com
__________________________________________________________________________________________
Brenda Serotte is an adjunct professor at Nova Southeastern University in Fort Lauderdale, where she has taught creative writing and world literature. She leads memoir workshops in Broward and Palm Beach counties.
Brenda's memoir, The Fortune Teller's Kiss (University of Nebraska Press), a story of growing up in the Bronx in a Turkish family and contracting polio, was a finalist for the National Jewish Book Award, and is in the New York City Public Library's publication, Best of the Teen Age, 2007. Her memoir has been translated into Turkish.
Brenda Serotte, M.A., M.F.A. 
Letters
Email: serotte@nova.edu
Web site: www.BrendaSerotte.com
_____________________________________________________________________________________________
Mary Unterbrink has been a Pen Woman for 25 years.  She has written over one hundred magazine articles and is the author of three books: "Jazzwomen at the Keyboard," "Funny Women," and "Manatees, Gentle Giants."  She has published haiku poetry and produced four short plays in local theaters.
Mary studied watercolor, sculpture and mixed media at the Boca Raton Museum Art School. She is a member of the Palm Beach Watercolor Society and the Florida Watercolor Society. She won many awards over the years for her art. Mary continues to experiment with color and textures.
Mary Unterbrink
Art, Letters
Email:  maryunterbrink@yahoo.com
---
Dr. Pearlena Wallace is an author of several personal finance books, including Millionaire in the Mirror. She is a motivational speaker and personal financial consultant. Dr. Wallace has dedicated her career to helping women become more financially secure. Dr. Wallace is a graduate of Michigan State University and is also a professional negotiator.
Dr. Pearlena Wallace
Letters
Email: Pswallace12@aol.com
______________________________________________________________________________________________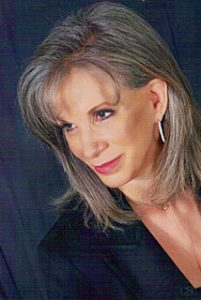 Carol White is a seven time award-winning novelist, playwright and freelance writer.
Her essays and columns have been published by The Sun Sentinel, Writers Journal, Insight for Playwrights, Working Writers, Woman's World, The Florida Writer, and Senior Scene. She is a frequent fiction contributor to the East Hampton Star Newspaper.
Her organizations: South Florida Theatre League, Florida Writers Association, Florida Mystery Writers, and National Women's Book Association. She was the former Executive Producer for the Boca Raton Theatre Guild.
Carol moderates playwriting and memoir workshops, and is a popular speaker at libraries and women's groups in south Florida.
Carol White
Letters
Email: polowhite@aol.com
Web site: www.carolwhitefiction.com
---